Guana Cay
Guana Cay was the most northern island that we boated to. All of these pictures are of the northern tip of the cay. This land was actually purchased by Disney in the late 80's for a cruise ship destination. However, they discovered that the Atlantic Passage was too difficult for the cruise ship to navigate, and they never docked any cruise ships here.
It was our most favorite spot in the Abacos. We had both the Atlantic beaches and the Sea of Abaco beaches to ourselves all morning. A couple of large sail boats did eventually anchor way down the beach. You can see these off in the distance in a couple of the pictures.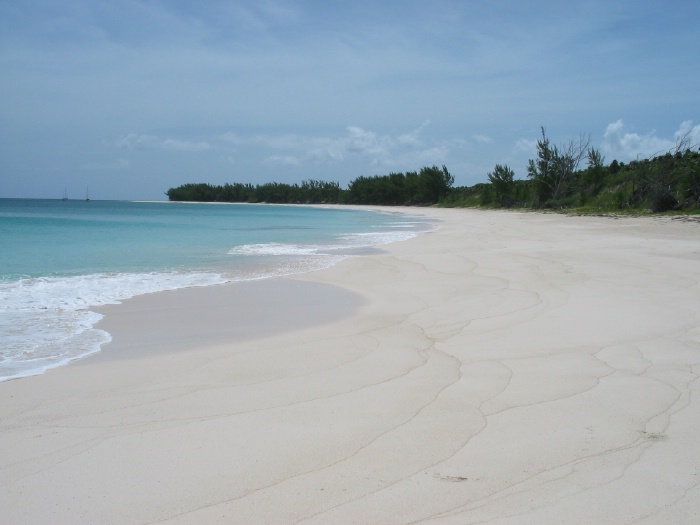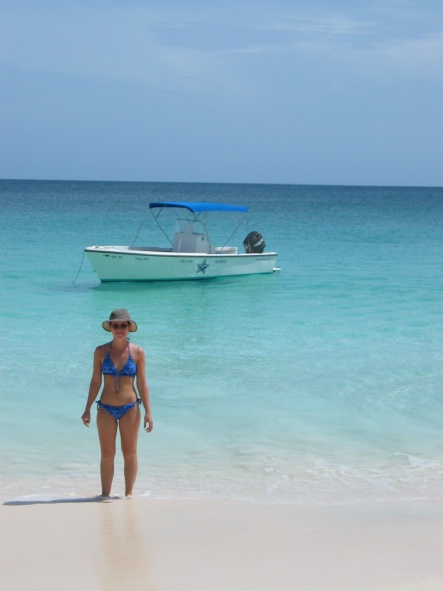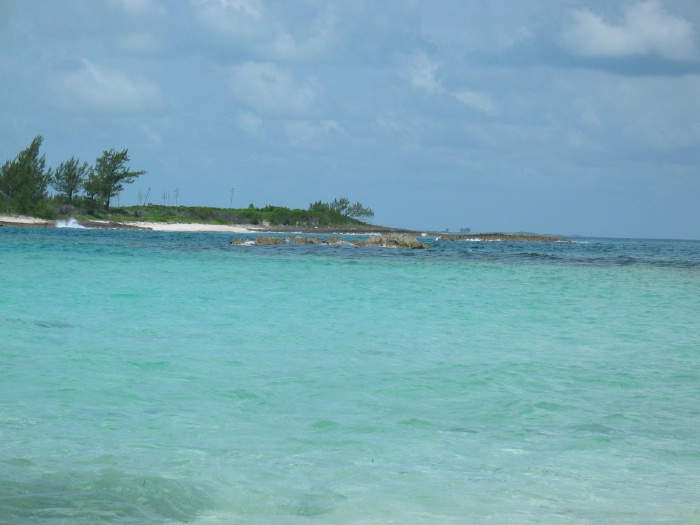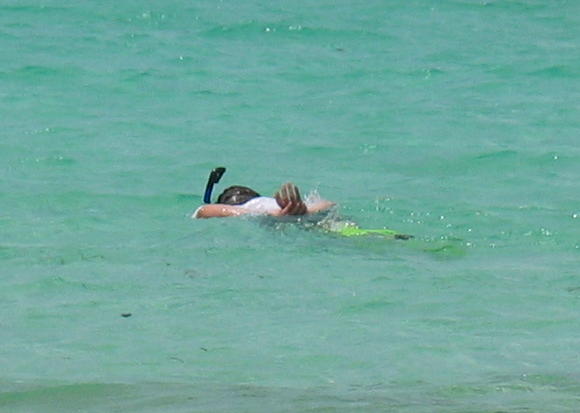 The one picture of Glenn on this web-page. I normally snorkel with my hands crossed behind my back.