Alison & Glenn's Wedding Page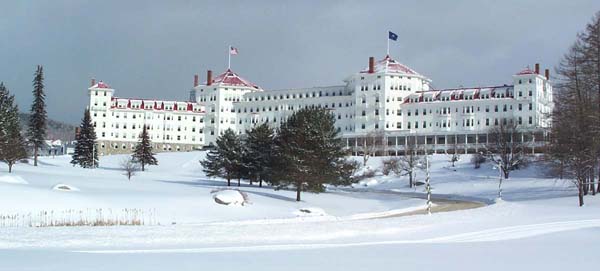 These are pictures from our January trip back to the hotel to make final wedding plans. We met with our wedding planner who was extremely helpful. It is good to know that you get what you pay for. She will be a tremendous help organizing and taking care of all the details the weekend everyone is there. The bakery chef had prepared little 6" wedding cakes so that we could test the flavors. Finally, something about the wedding process that Glenn enjoyed :-)
Rosemount Room - Friday Night Welcome Reception
We moved it from the Princess Lounge because this room has a view of the mountains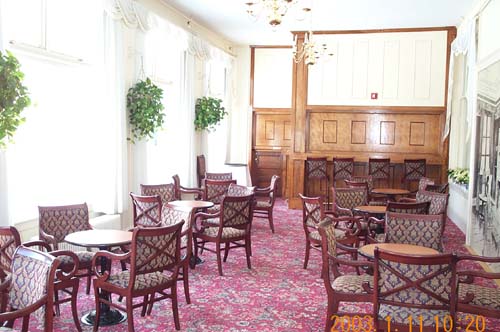 The South Veranda - Ceremony Location
There is a wonderful view from here when it isn't 5 degrees and snowy.
The Gifford Room - Dinner Location
This is the inside of the Gifford Room. The formal dinner will be set-up in here.

The Conservatory - Reception Location
This is a wonderful room with windows all the way around. They were set-up for a cooking demonstration, the chairs and tables will be gone in lieu of a small dance floor.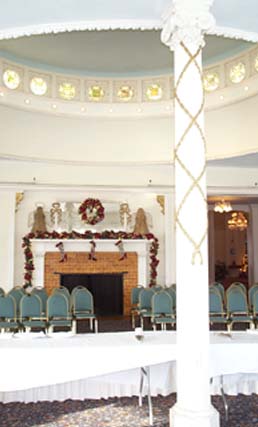 Wonderful Sky Light in Conservatory
Other Misc. Pictures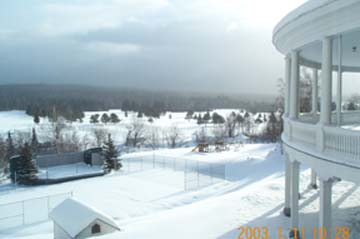 This is the view from the Rosemount Room. Mt. Washington is back there somewhere.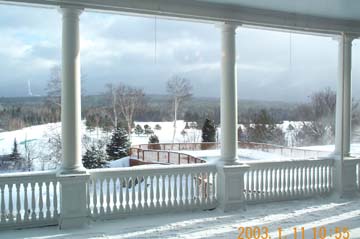 The little white strip in the upper left hand corner is the Cog railway up Mt. Washington. Another option for everyone on Saturday morning.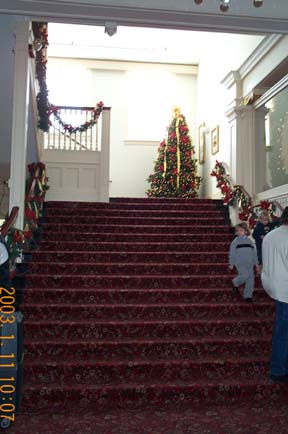 Grand Staircase of the Hotel